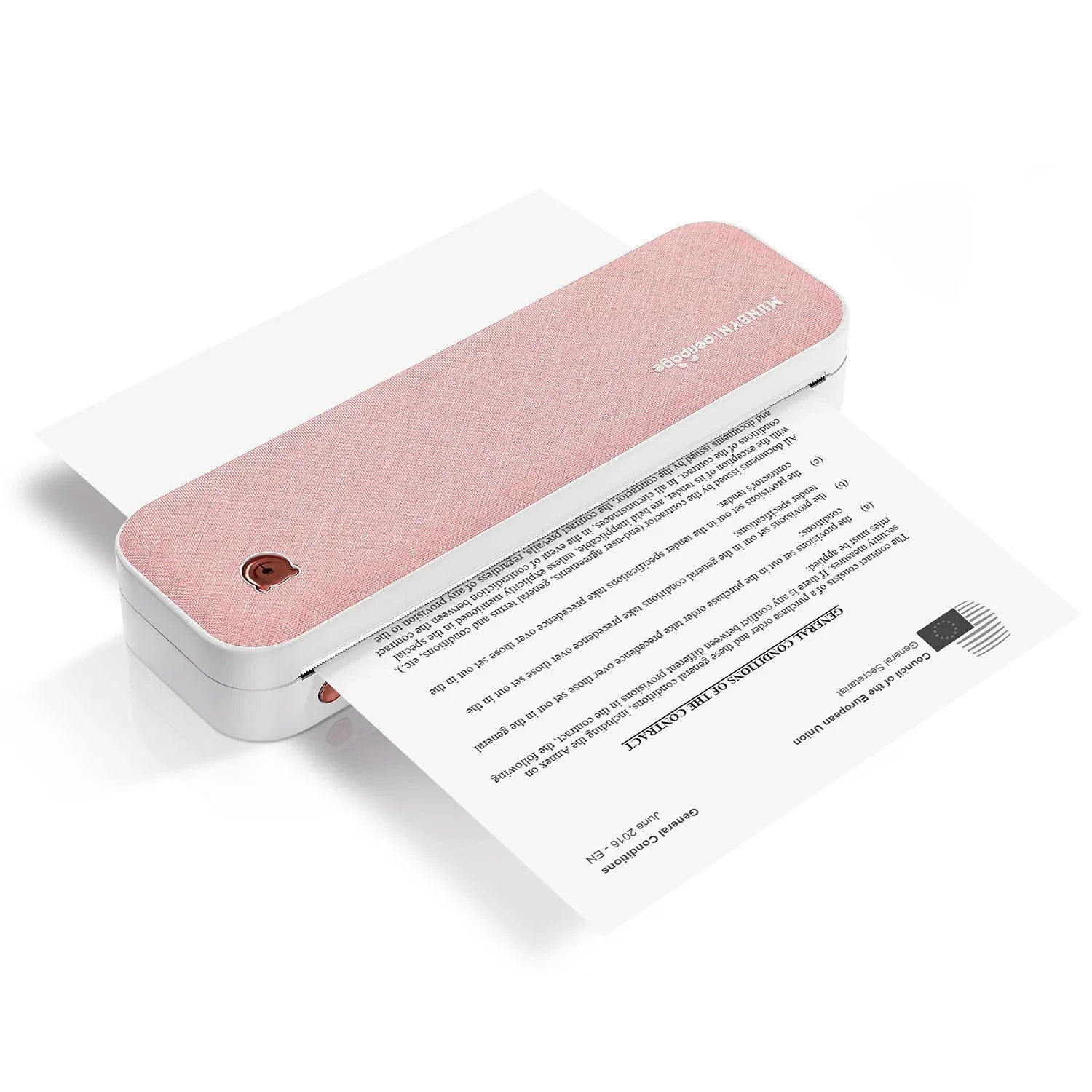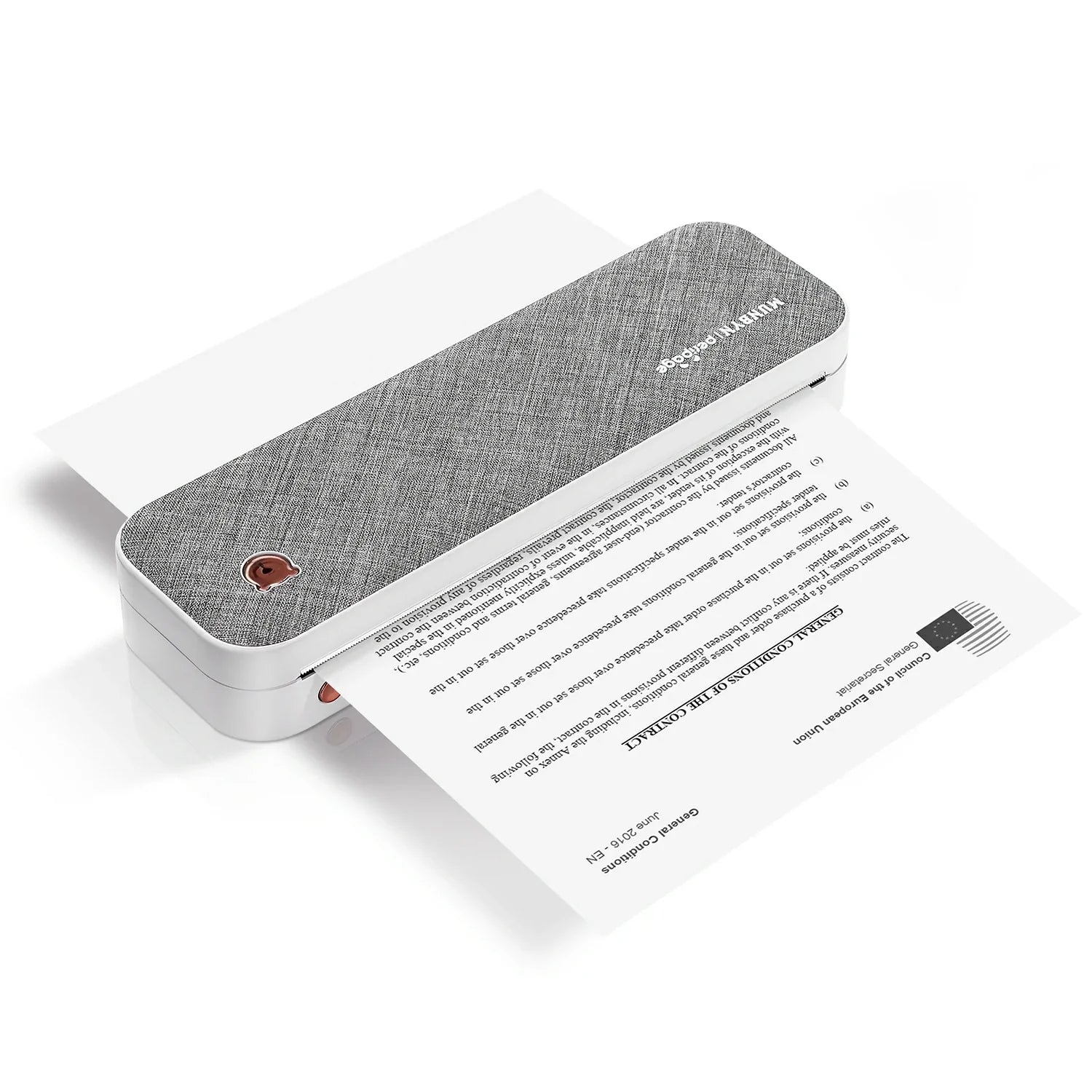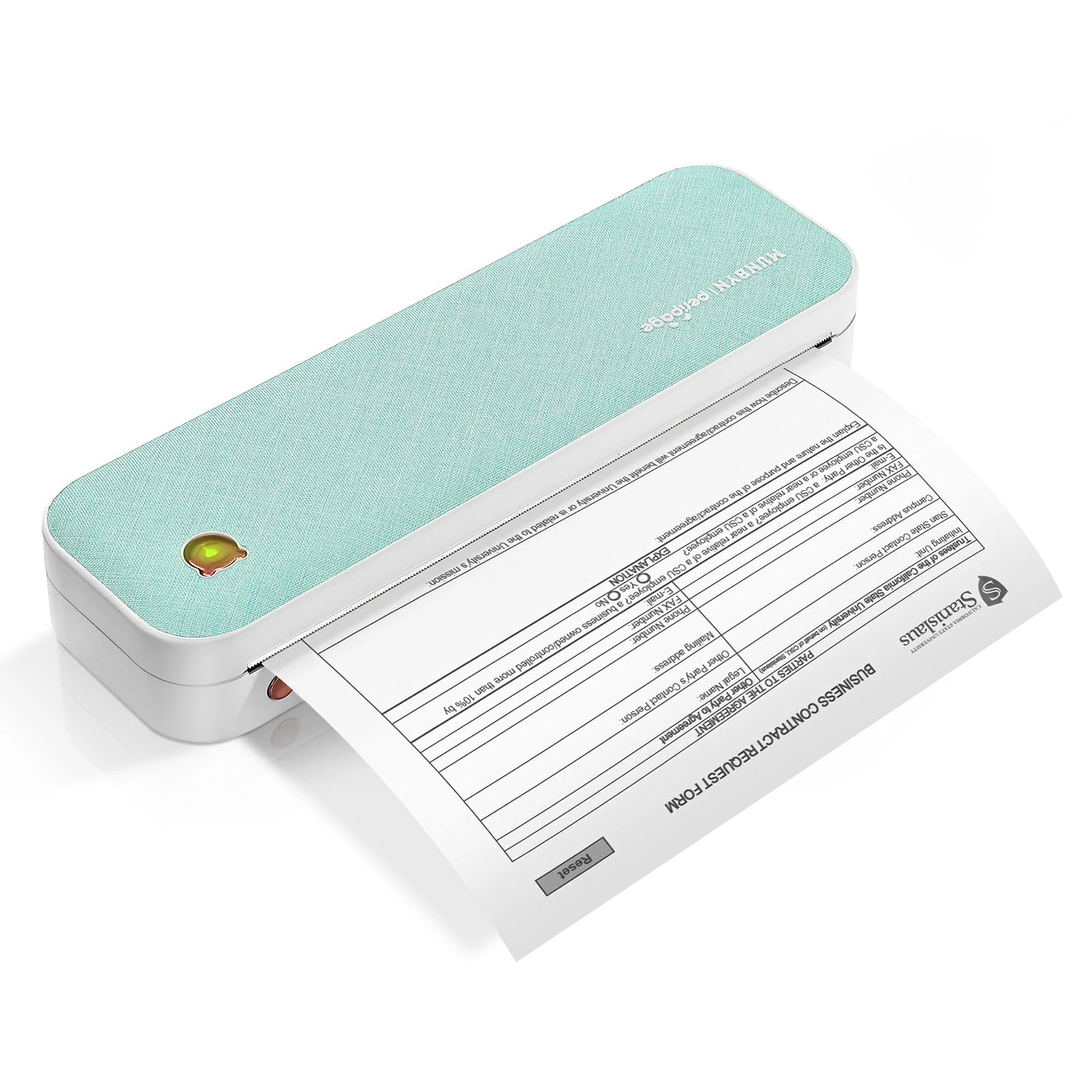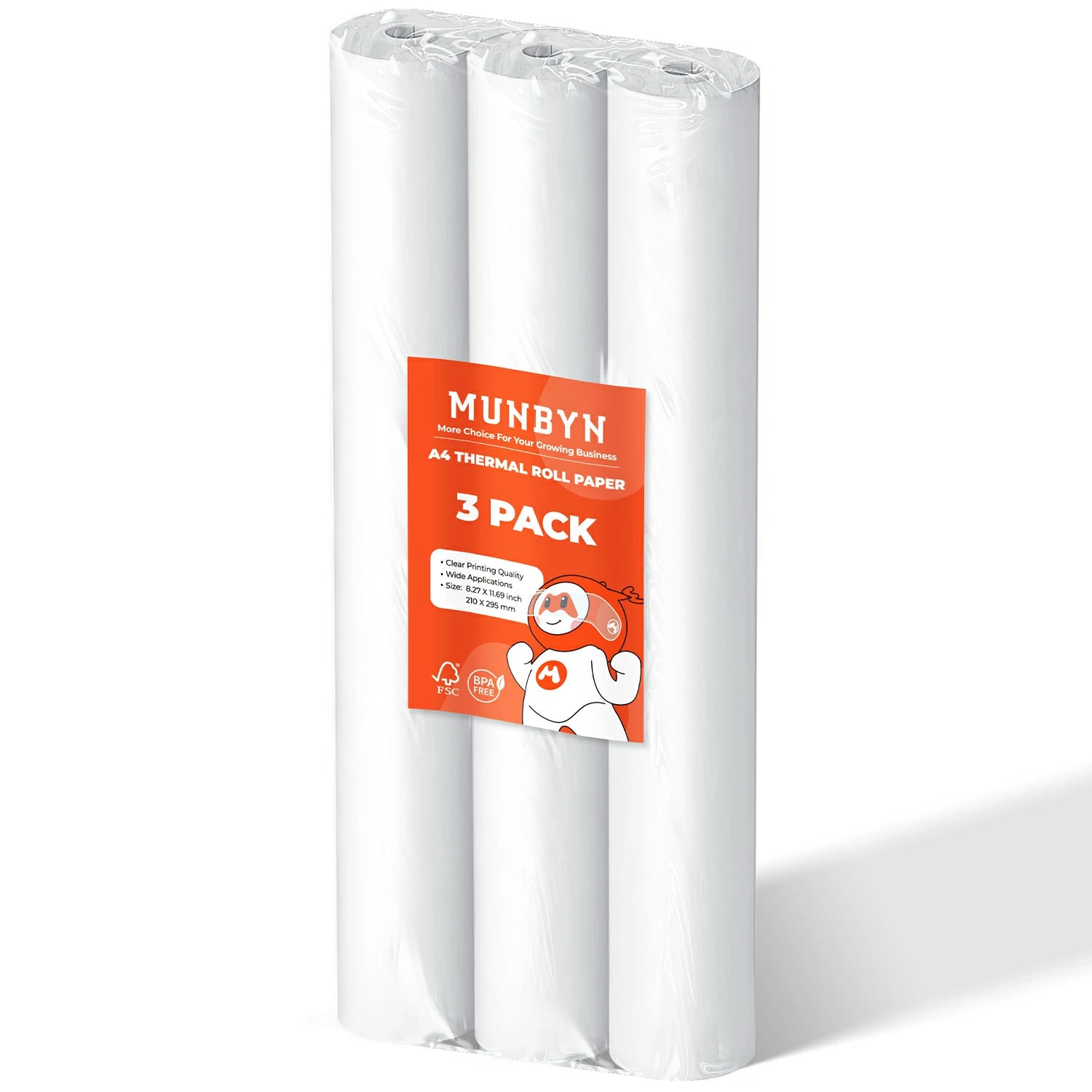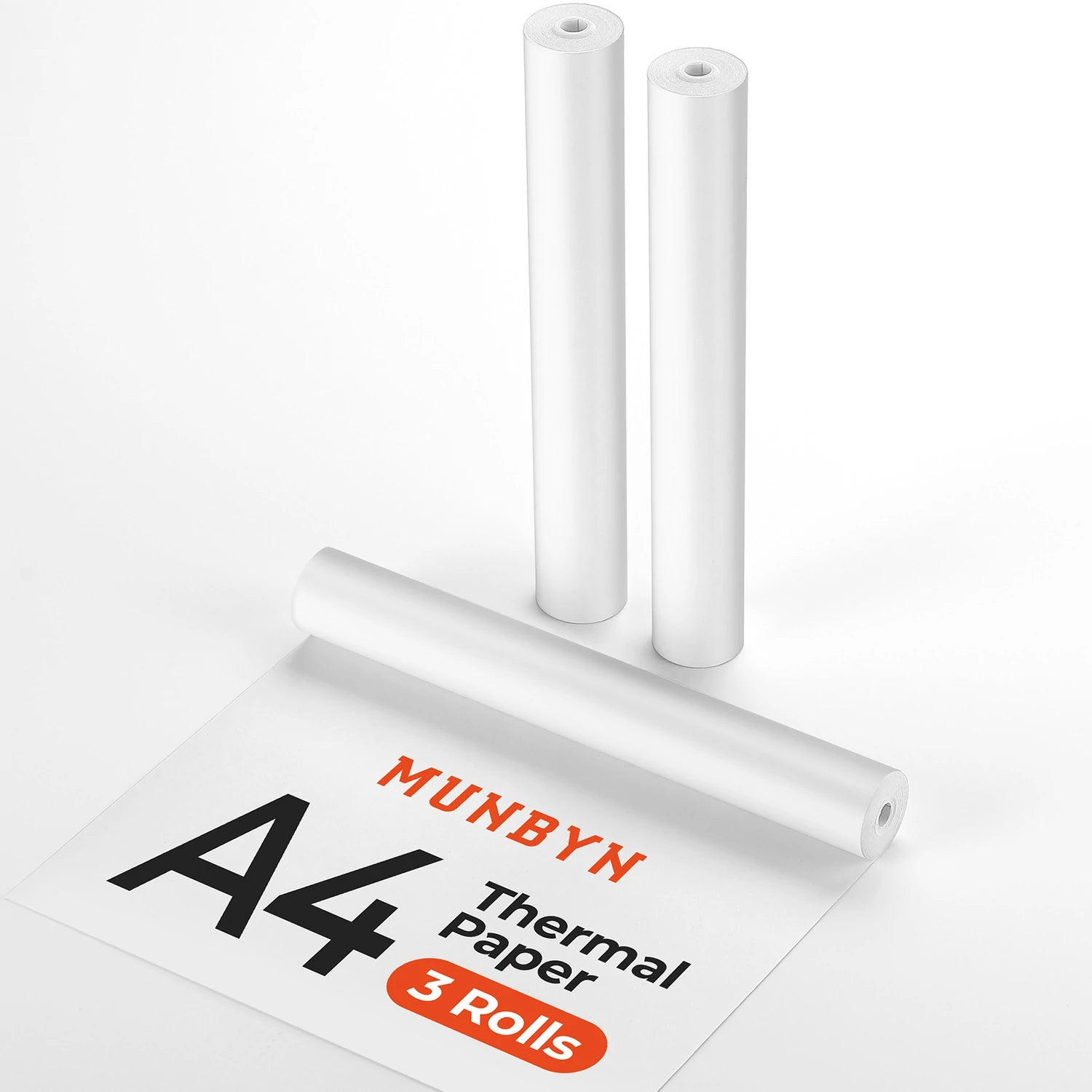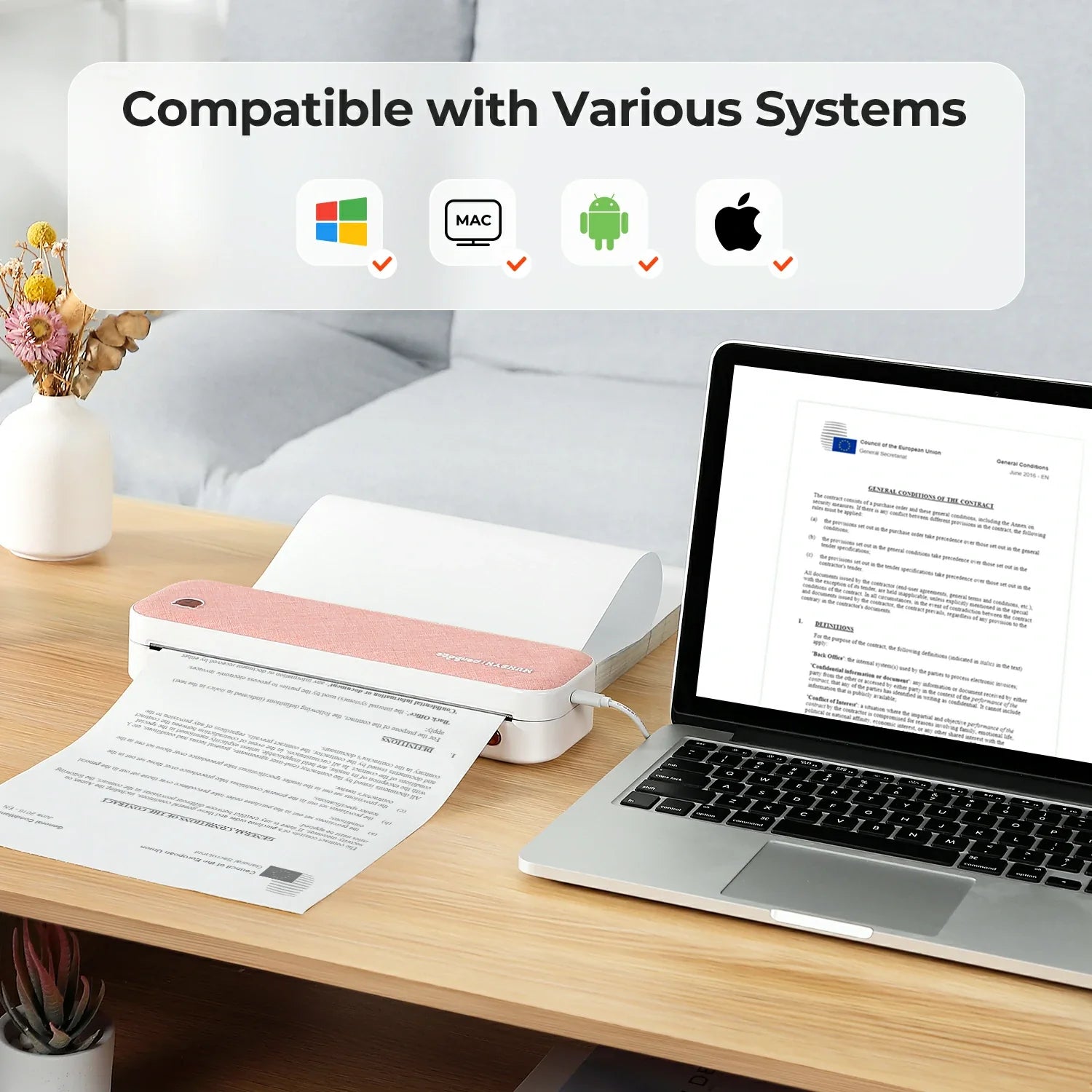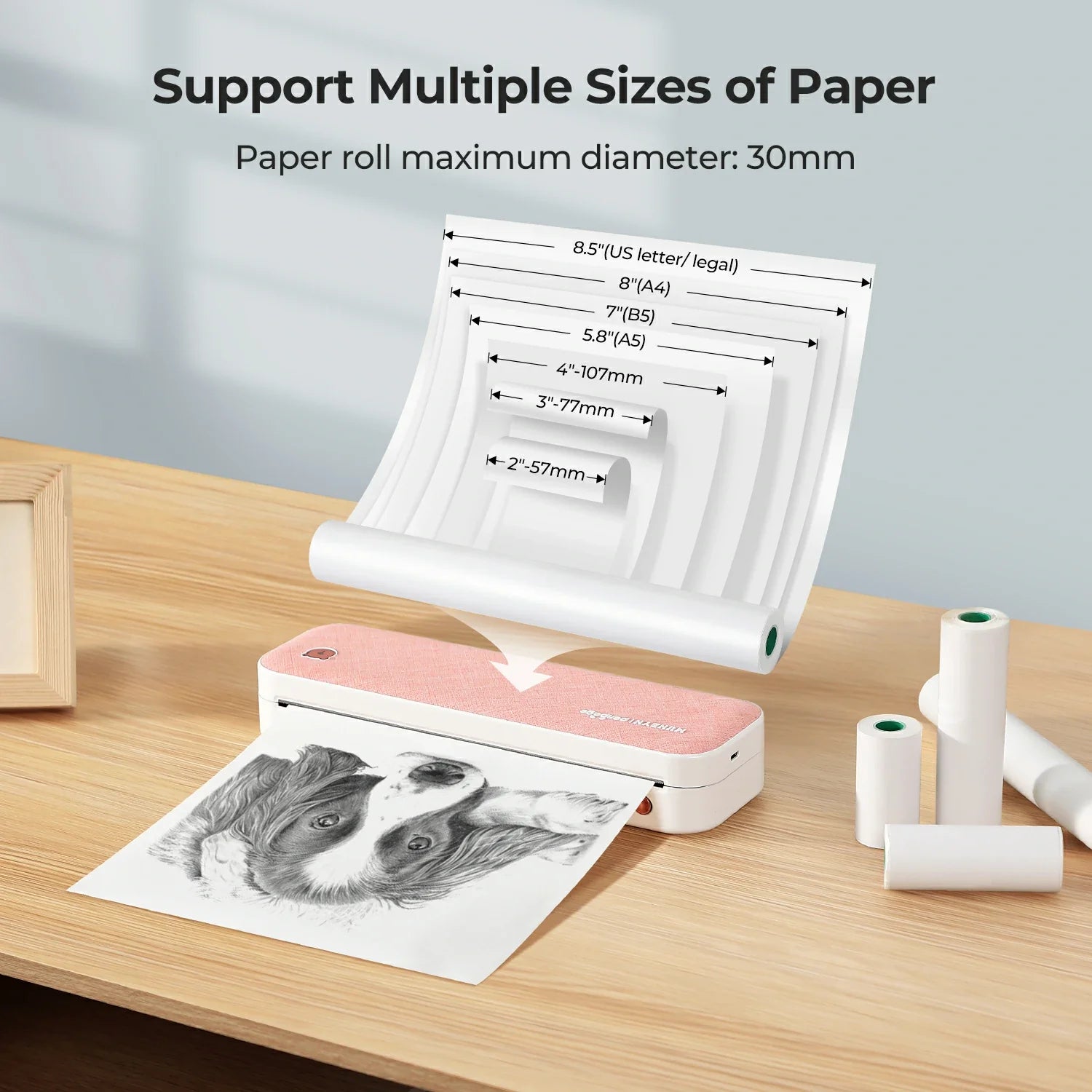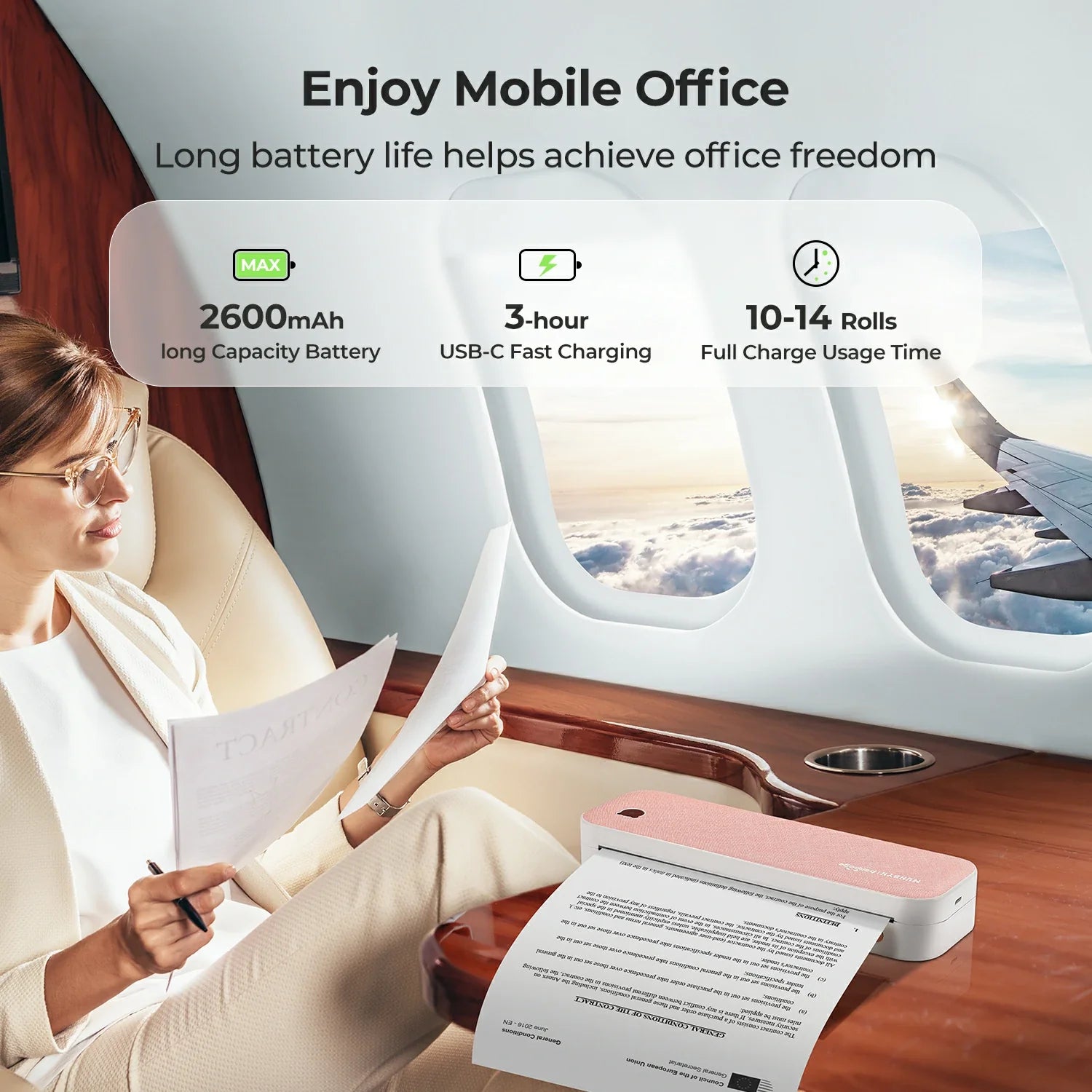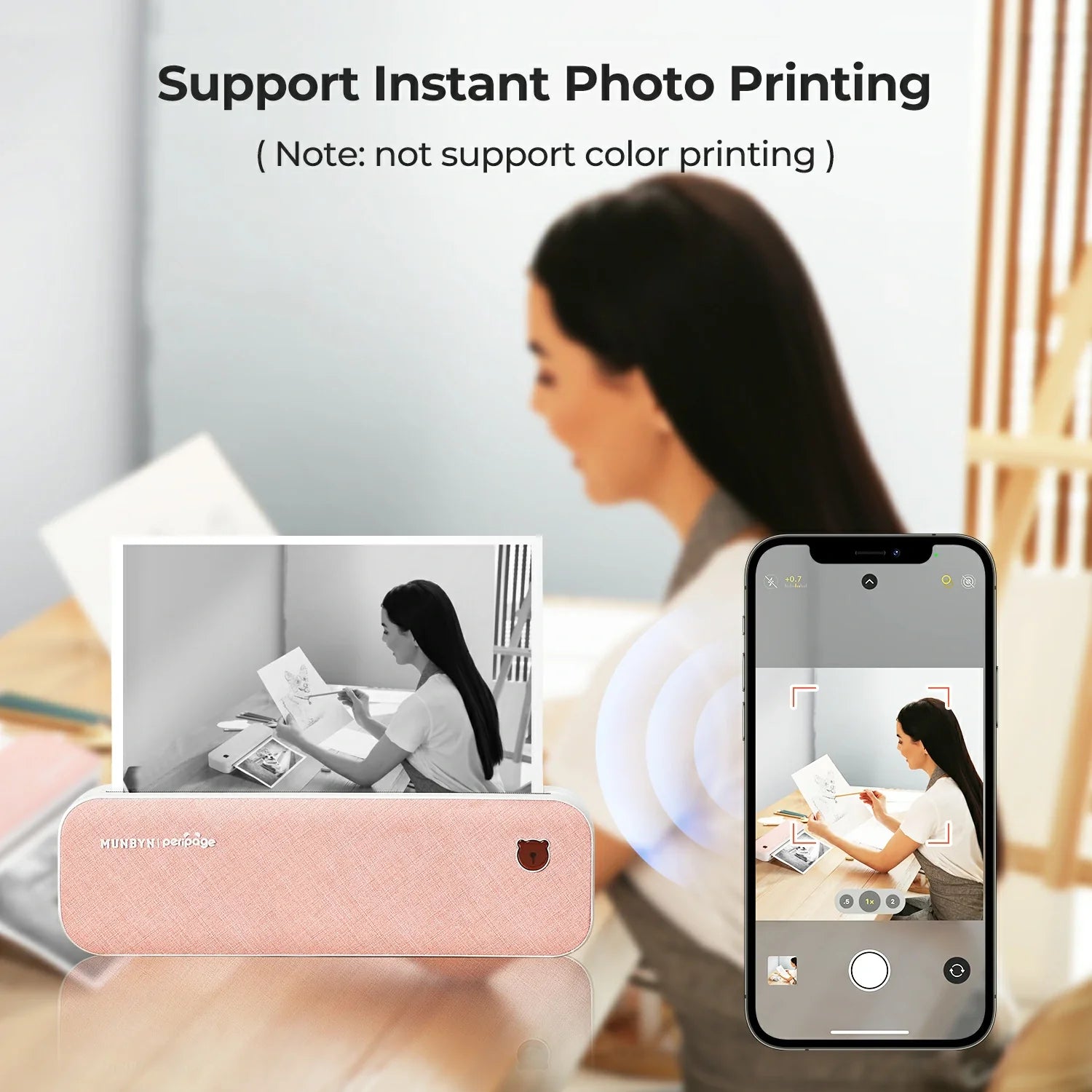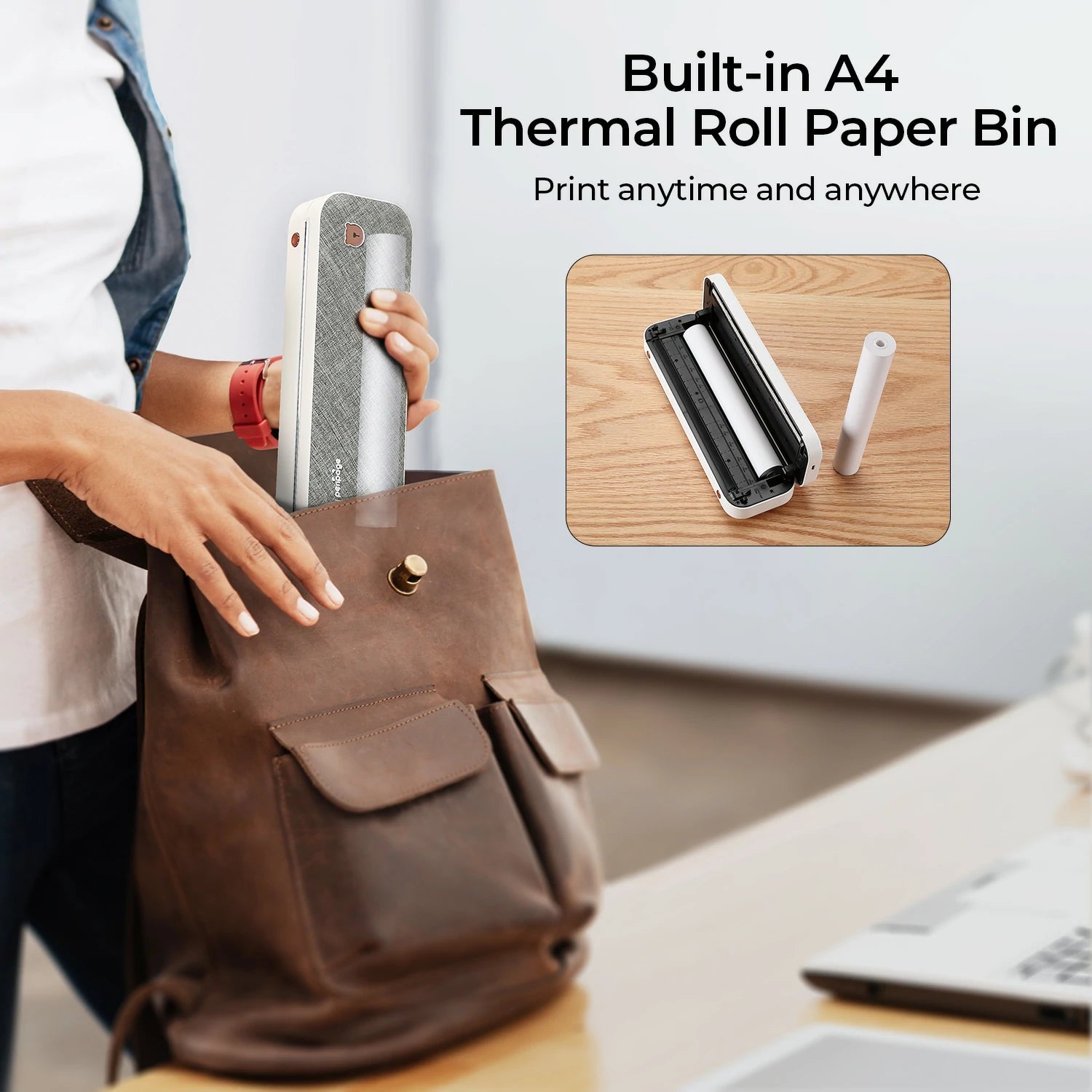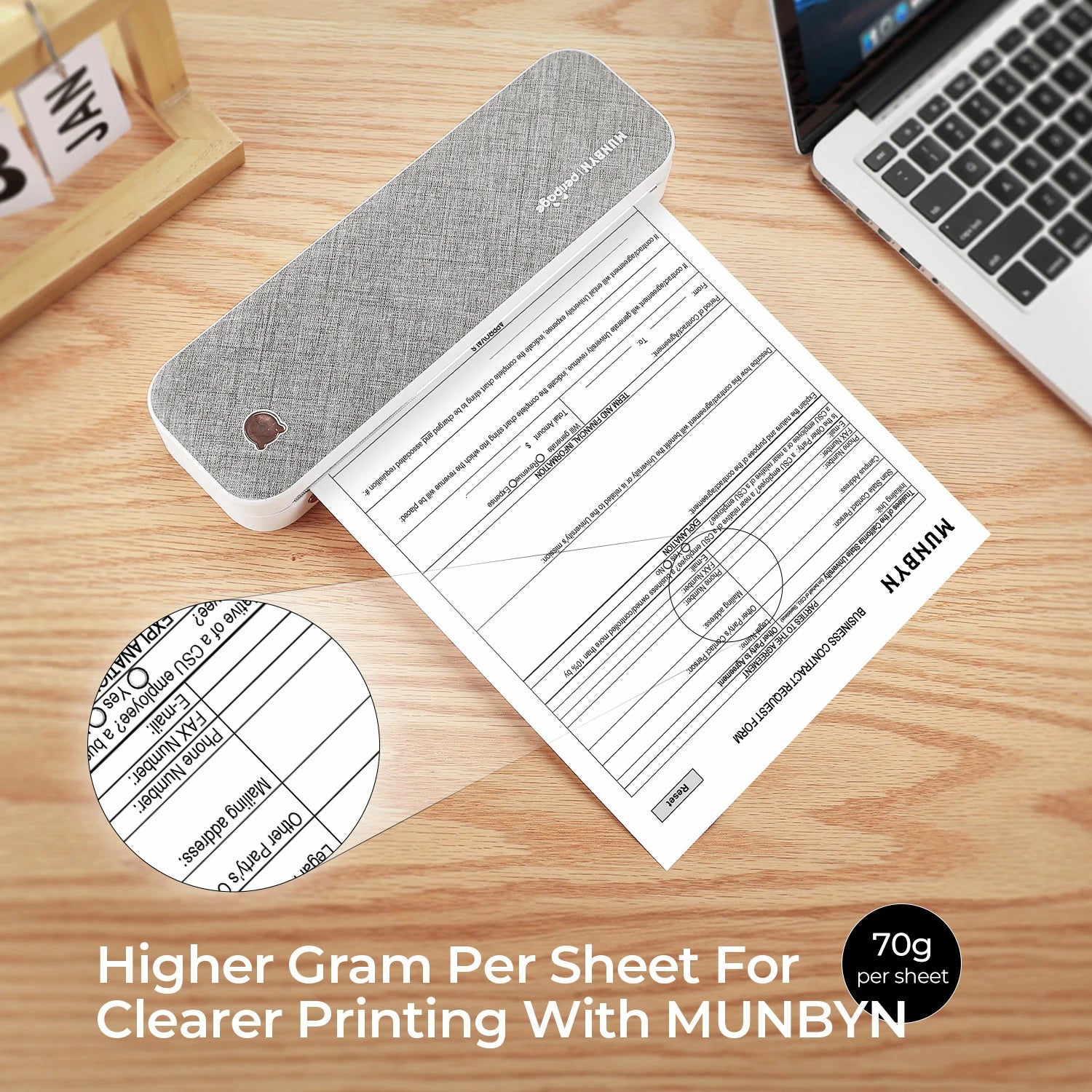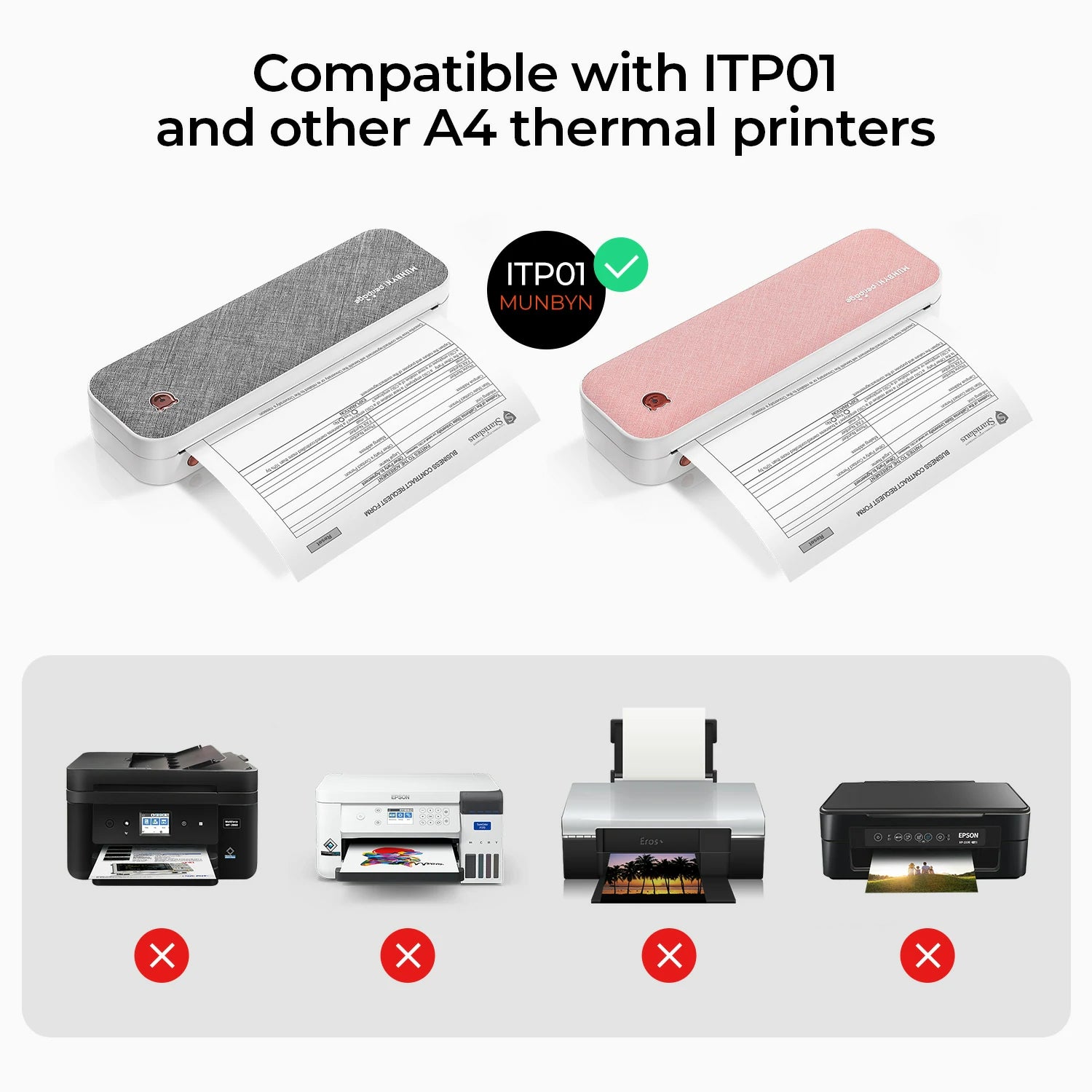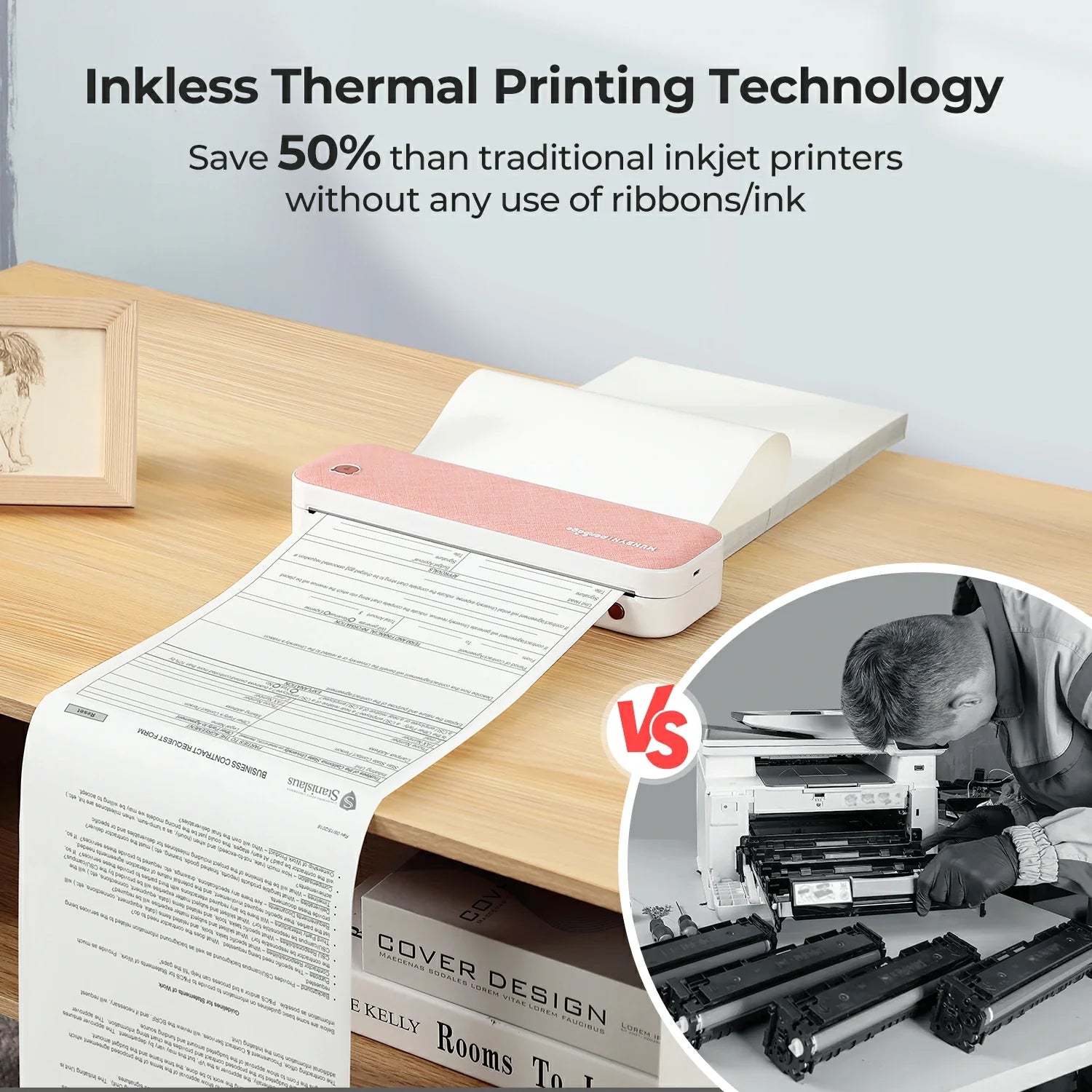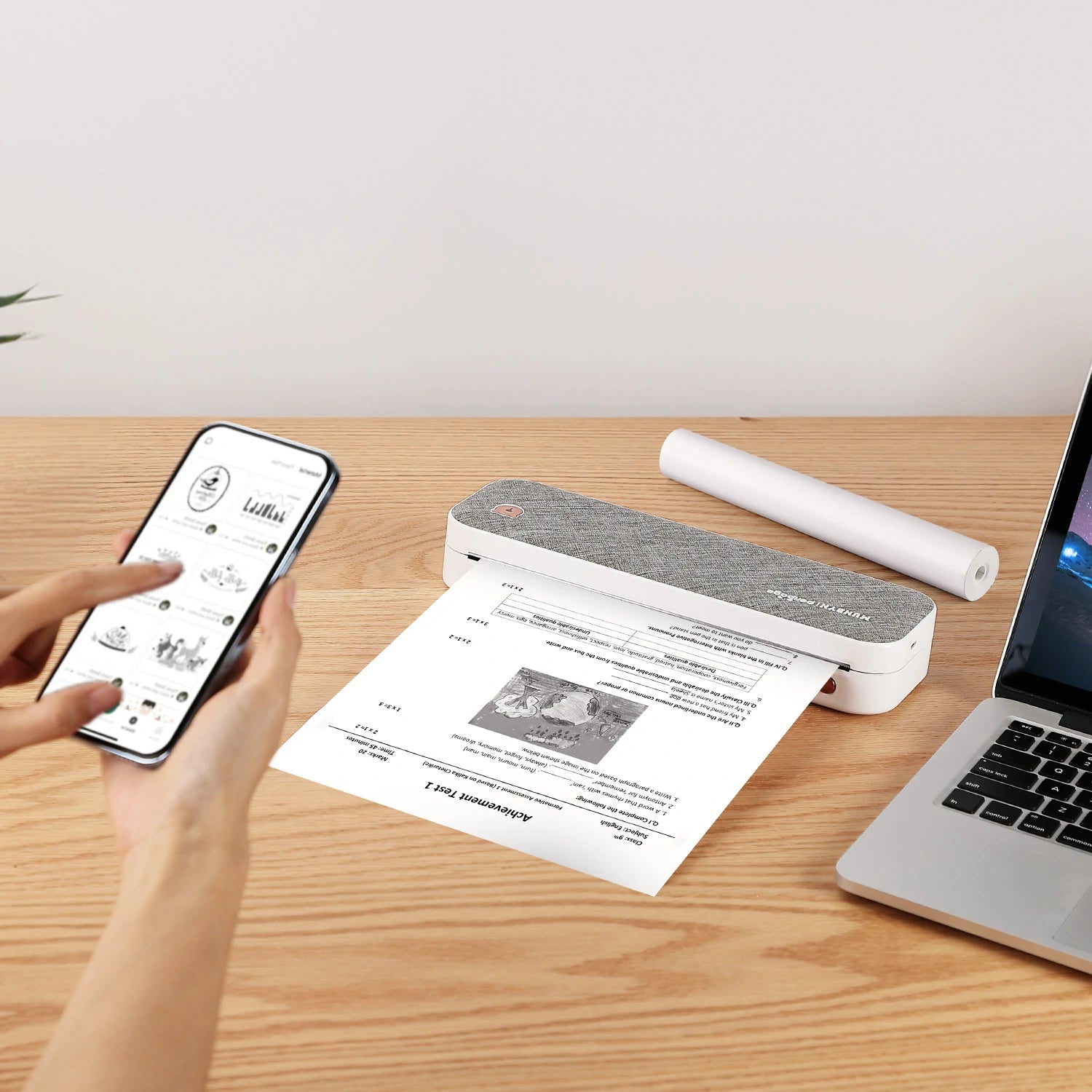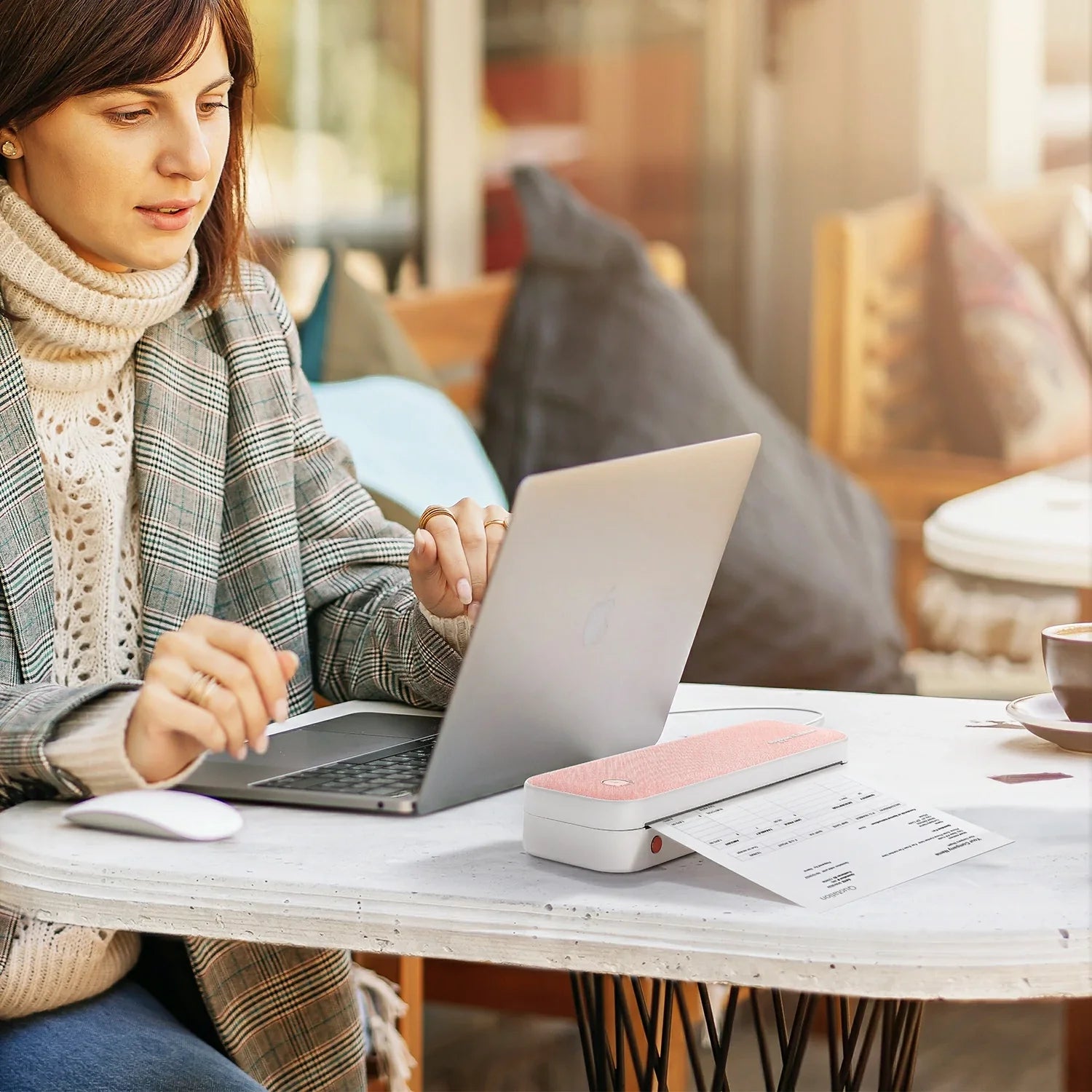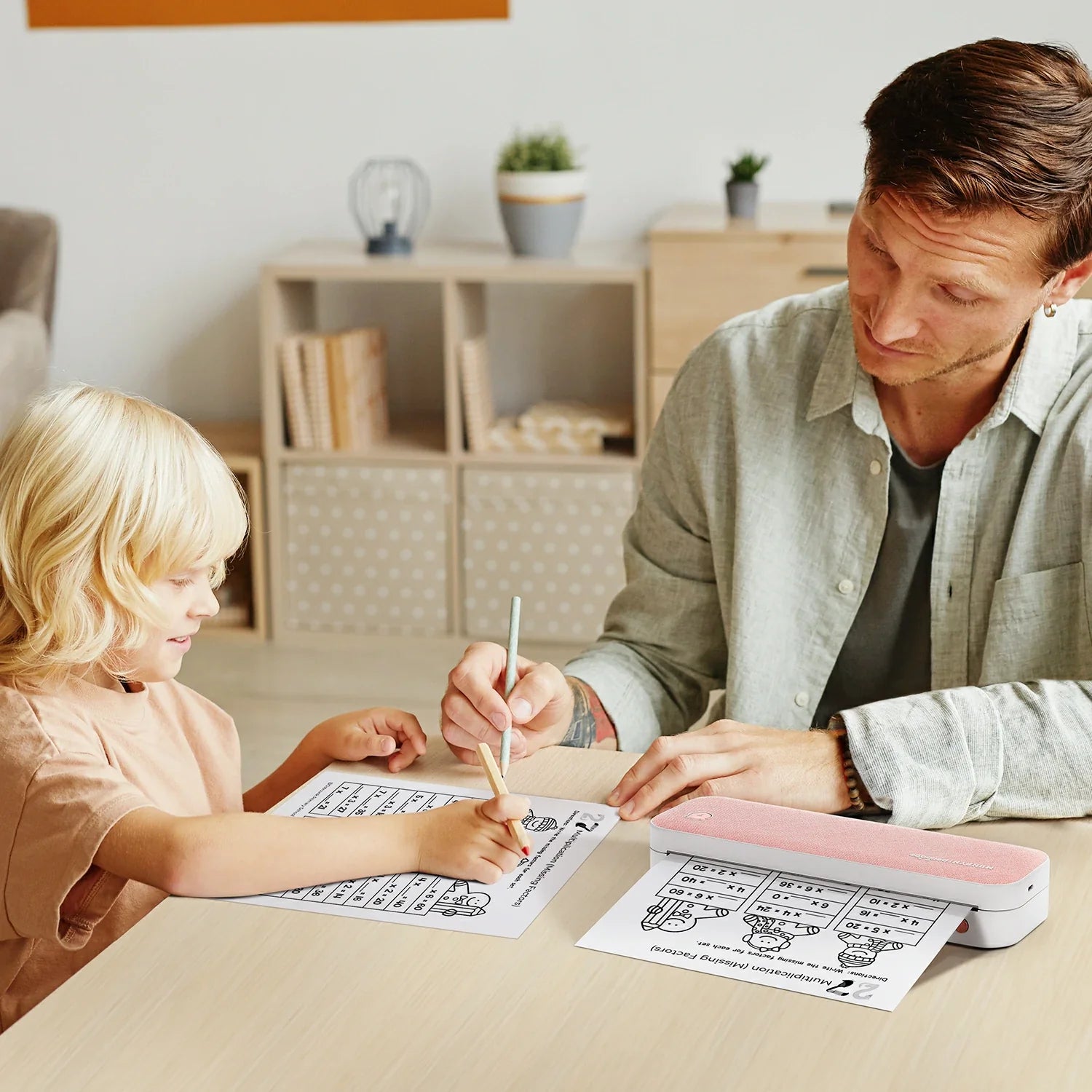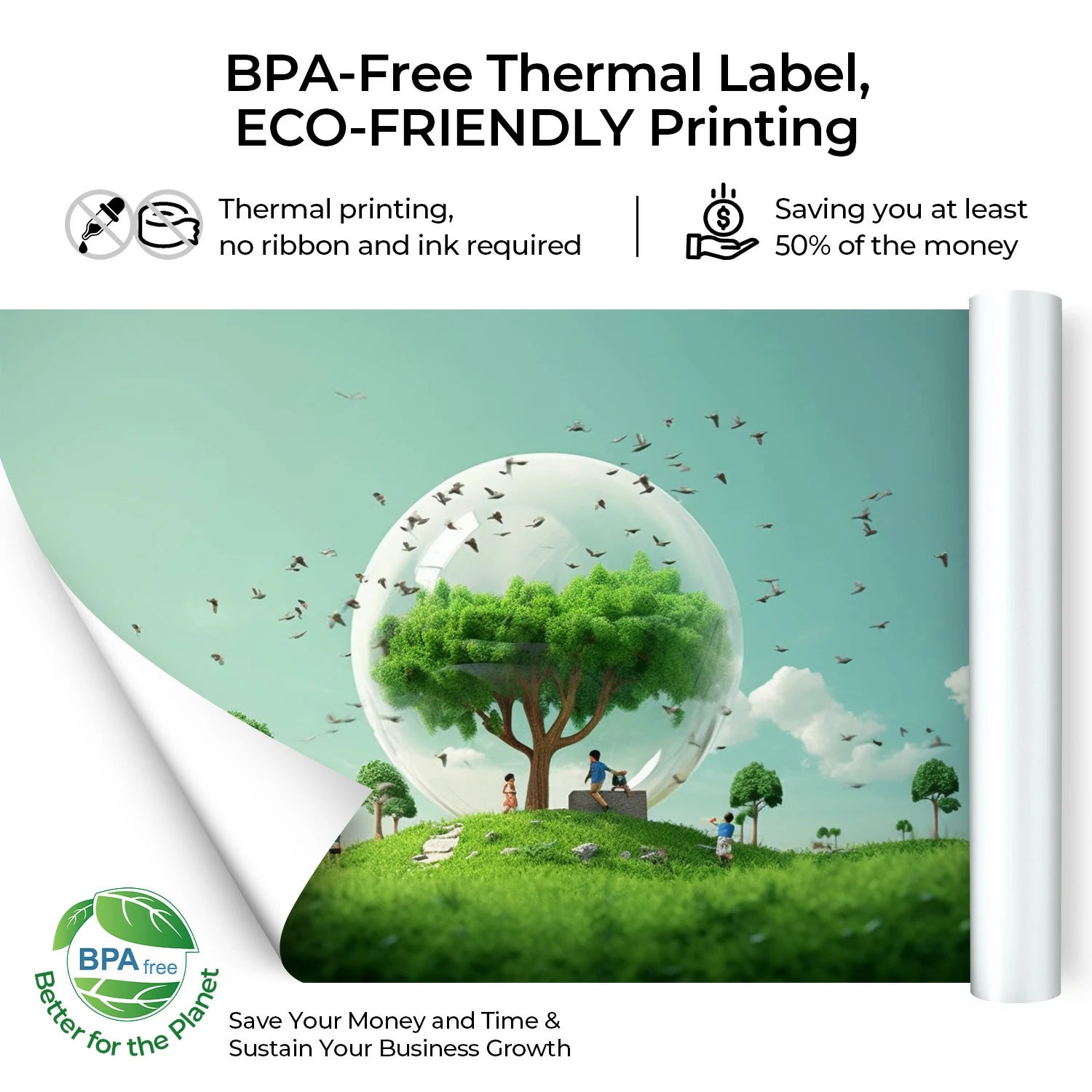 MUNBYN Bluetooth A4 Portable Thermal Printer ITP01
· Support Bluetooth connection for IOS and Android phones, and USB connection for Mac and Windows 11.

· A built-in clip to adjust the paper slot width, meet your printing needs for many occasions!
Be flexibly switched to print on thermal paper of 216mm/210mm/107mm/77mm/56mm (US letter/A4/4"/3"/2") width. Support rolls and folding paper.

· Compact and portable, with a total weight of 658g.

Large Battery Life
MUNBYN Portable A4 thermal printer ITP01 is a convenient and efficient tool for printing documents on the go. Equipped with two 2600mAh rechargeable batteries, this printer can print 10-14 rolls of A4 thermal paper when fully charged, and can be easily charged using a phone adapter, USB socket, or car charger.
Lightweight Design
The MUNBYN ITP01 A4 thermal printer is perfect for use in business, travel, office, school and other scenarios. Its compact size of only 658g makes it easy to carry around, while printing at a speedy rate of 15mm/s and producing high-quality prints with a resolution of 203 DPI.
Printing Compatibility
MUNBYN Bluetooth printer ITP01 is capable of printing various types of documents, including invoices, contracts, exam papers, lists, and other paperwork, in a range of paper sizes from 51 to 216mm. It can print documents in different formats, such as word, pdf, excel, text, web pages, and monochrome pictures.