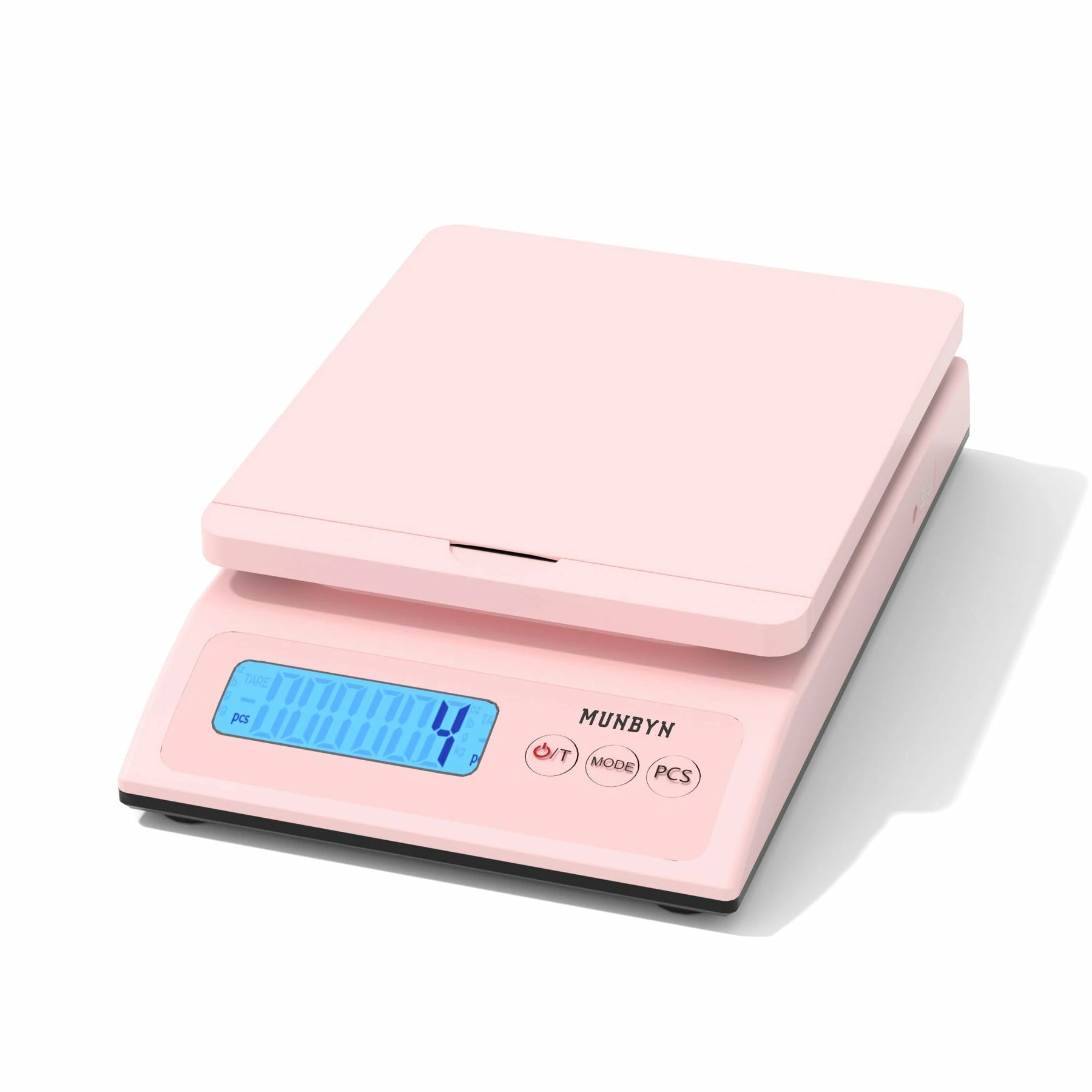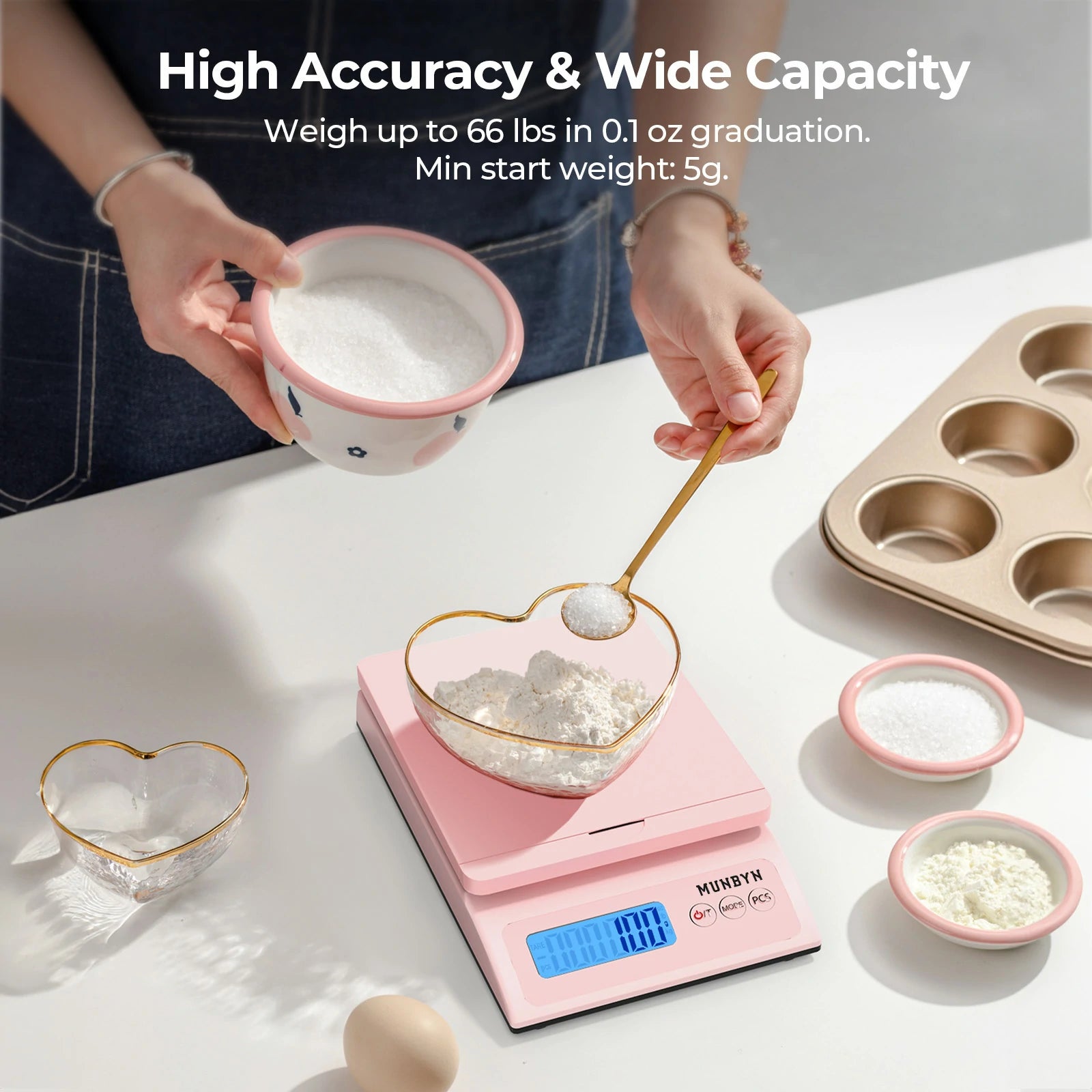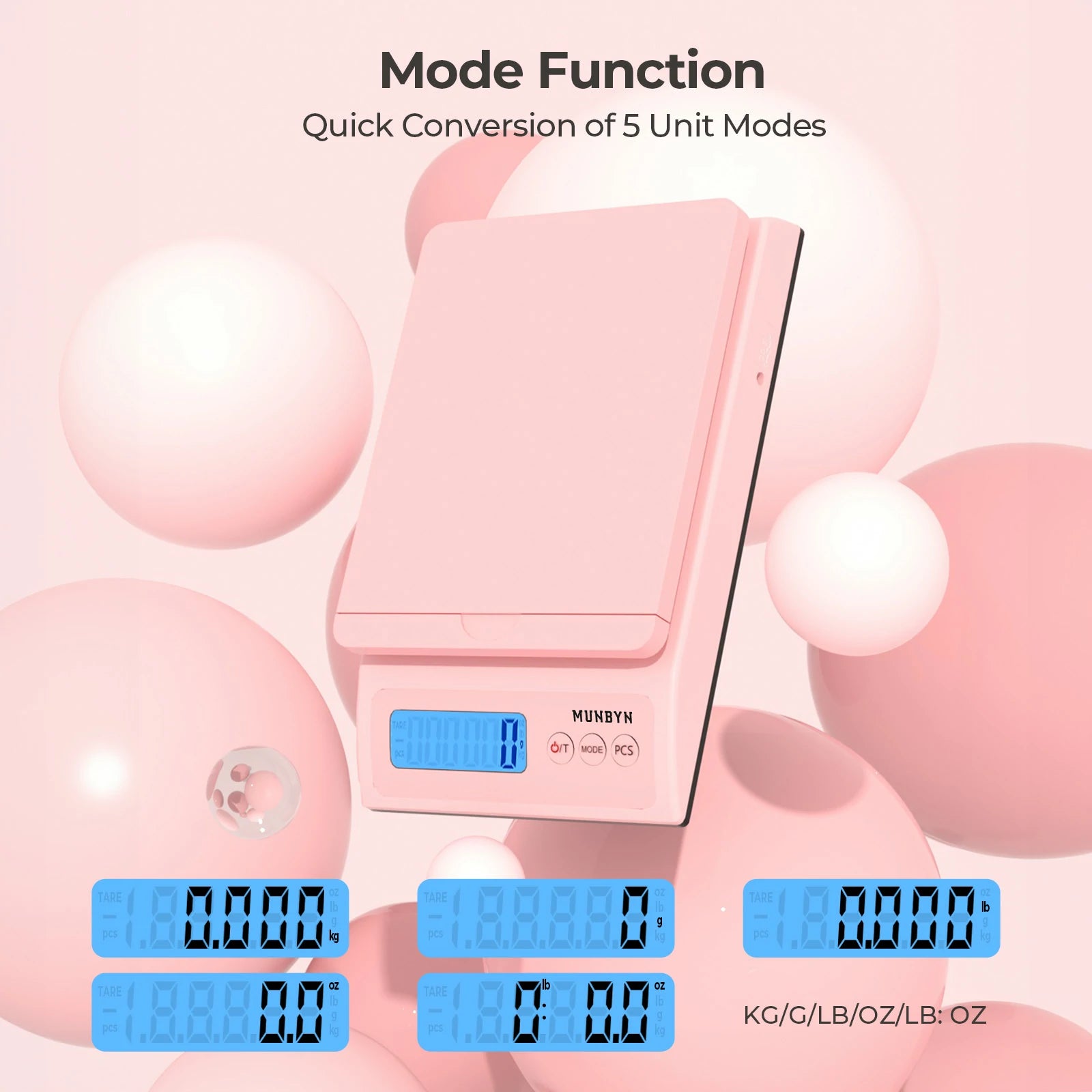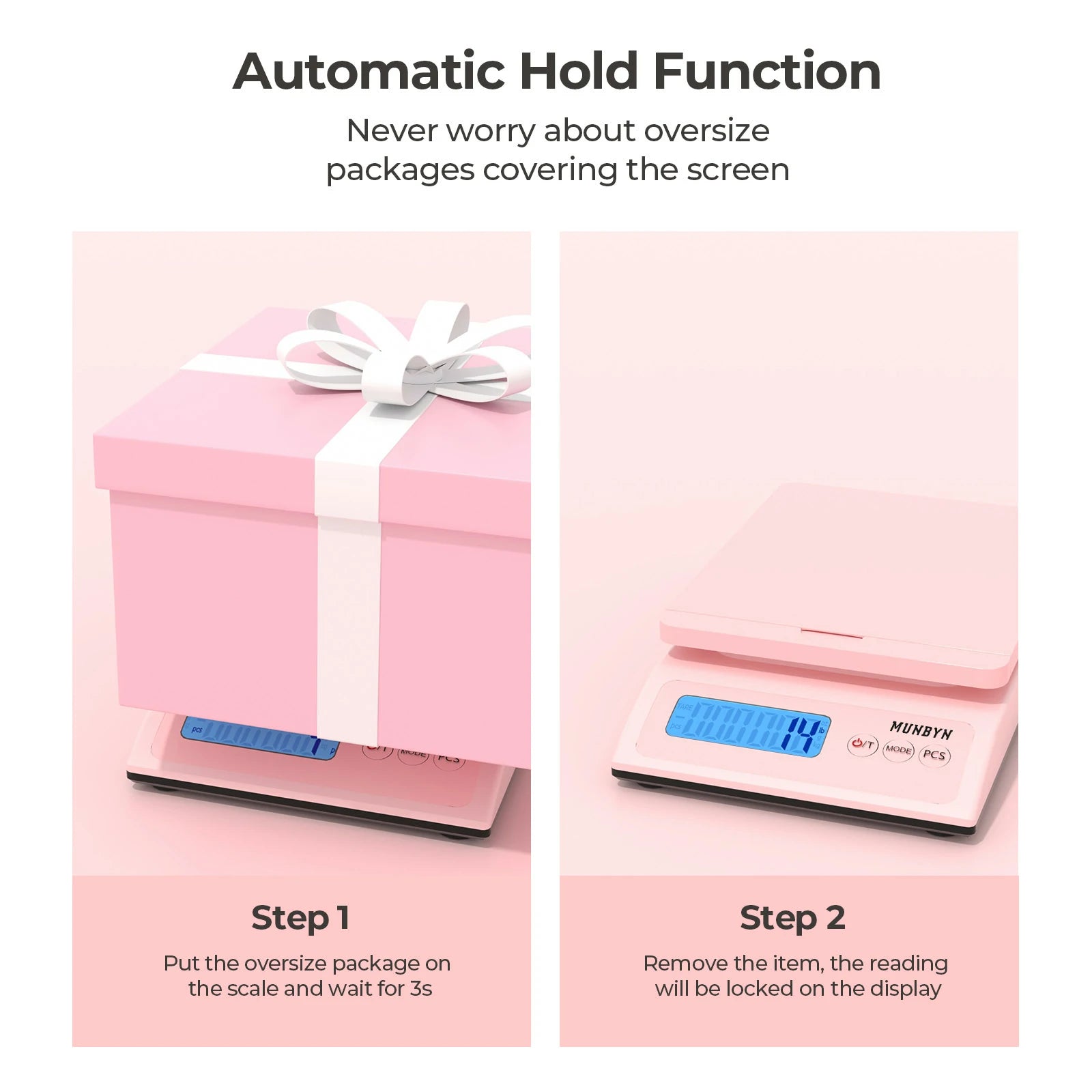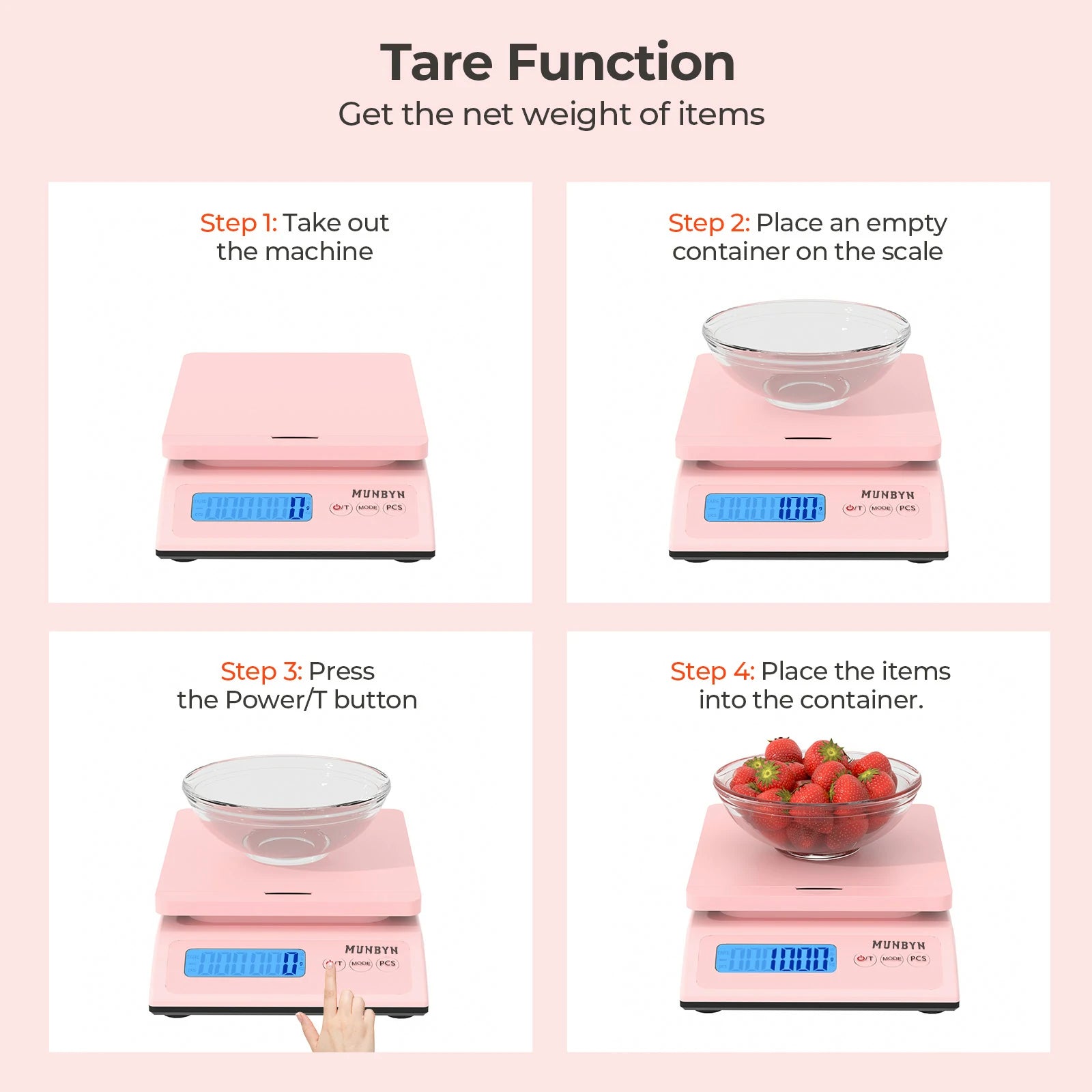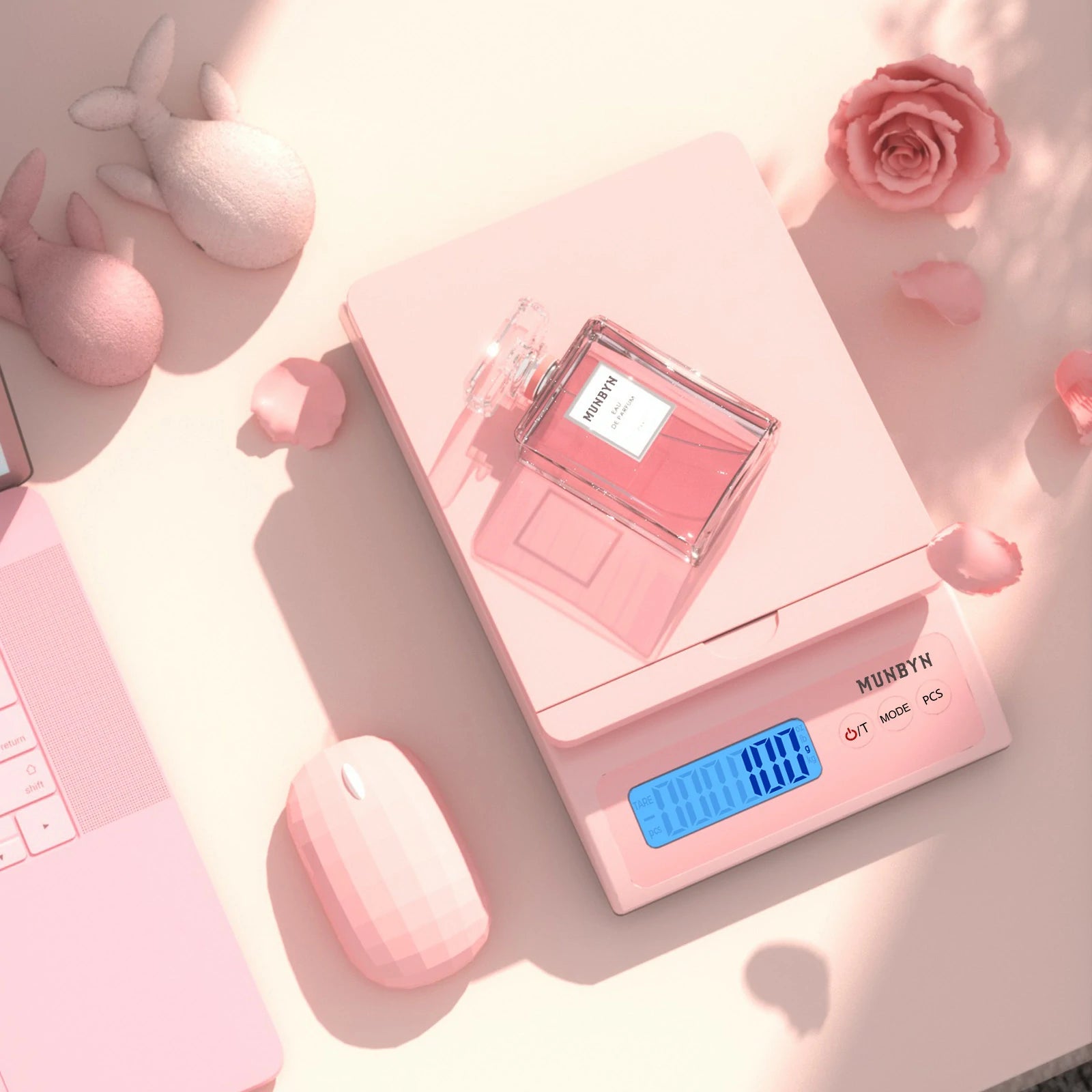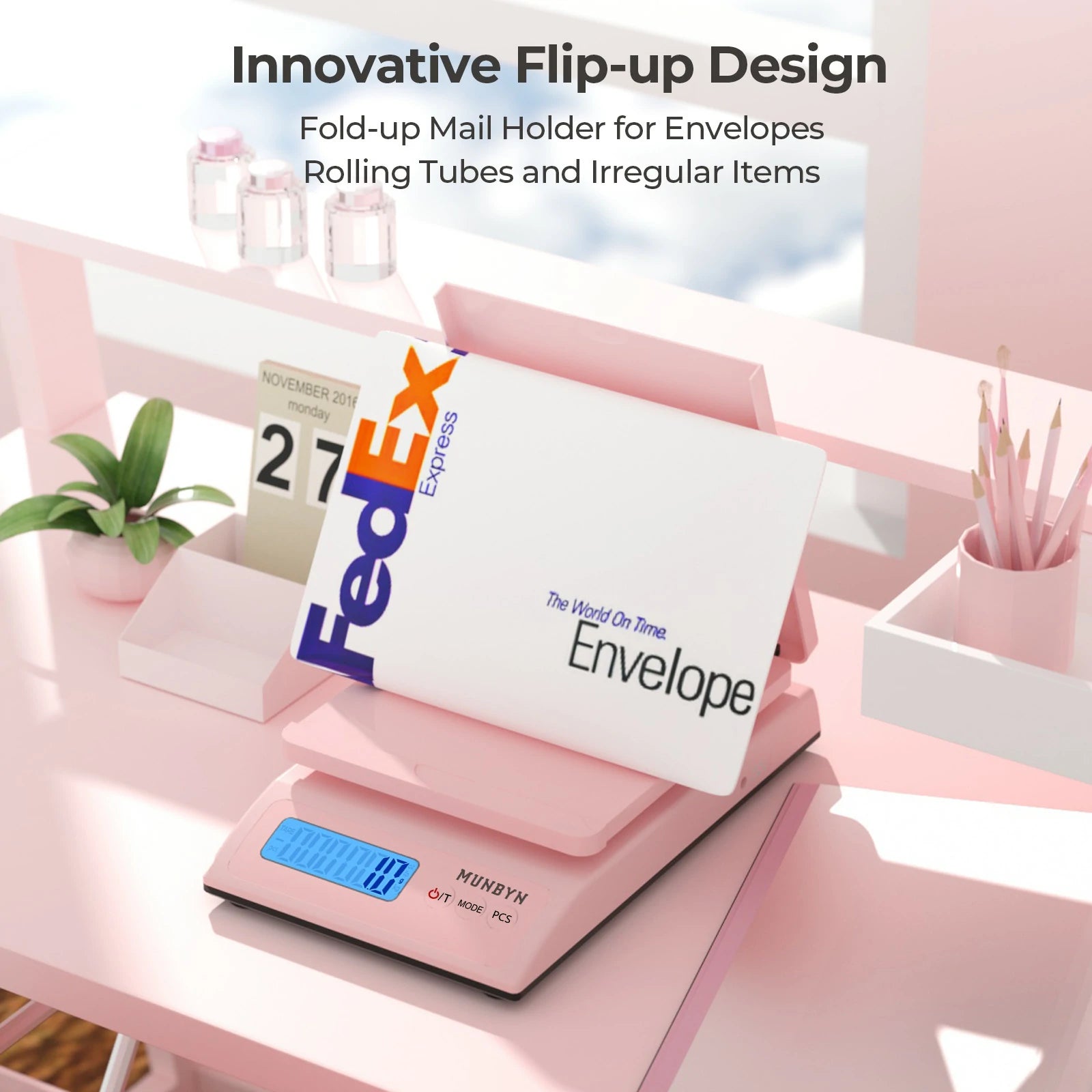 MUNBYN Digital Shipping Postal Scale IPS01
· Unique & Compact Design.

· Accurate Weight for Saving Postage Fees.

· Fold-up Mailer Holder & 5 Unit Modes.

· Max weighs up to 66 lbs in 0.1 oz.



About this item
【Unique Pink & Compact Design】The MUNBYN postal scale has a unique and compact design in a romantic and cute pink color that adds a sweet touch to your weighing experience.

【Accurate Weight for Saving Postage Fees】The shipping scale is equipped with high precision sensors and a durable platform, allowing it to accurately weigh up to 66 lbs in 0.1 oz graduations, helping you save on postage fees.

【Fold-up Mailer Holder & 5 Unit Modes】The package scale also features a fold-up mailer holder and 5 unit modes for added convenience. The 90-degree open-up lid makes it easy to accommodate envelopes and irregular packages or items like rolling tubes. The digital shipping scale displays readings in g, kg, lb, oz and lb: oz, making it useful for a variety of weighing purposes.
MUNBYN Postal Scale - Make Shipping Easier
All of You Need and Expect in MUNBYN Postal Scale - readings down to the gram, 66lbs capacity, hold/ tare/ PCS function, and easy to read display. What more could you want?

Weigh packages, letters, small items, food, designed to simplify and enhance your shipping or kitchen routine, save your time and cost. It is ideal for use at the office, home, and warehouse.
High Accuracy & Wide Capacity
This scale has high accuracy and a wide capacity, able to weigh up to 66 lbs in 0.1 oz graduations with a minimum start weight of 3-5g.
PCS Function
Pretty useful for counting hardware or other small pieces by weight such as bolts, screws, nuts, washers, certainly could be for jewelry pieces or the like.
Easy to Read Display
Extra-large LCD display with bright blue backlit allows you to read easily in the dark
Multi Reading Modes
Different units of measure make it flexible and useful for many other uses.
Unique Pink Design
The only pink postal scale on the market, which can not only decorate your desk but also make your kitchen more beautiful
Auto-Off Function & 2 Modes Power Supply
It also has an auto-off function and can be powered by batteries or AC power. When using batteries, you can choose from 1/3/5 minute shutdown times or never auto-off.